Mathilda Paatz, one of the finalists in the FIA Girls On Track – Rising Stars program, is poised to make a groundbreaking entry into the French F4 series in 2024. Her journey is not only a testament to her talent but also reflects the significant strides being made by the Girls On Track initiative.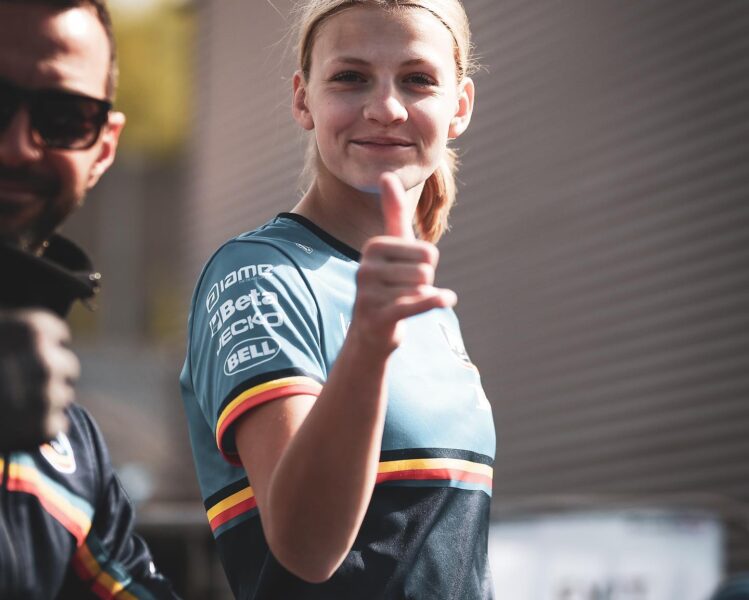 As a standout talent in international karting, she has recently ascended to the OK Senior category, participating at the FIA European and World championship levels.
Paatz's journey takes a significant turn as she joins the French F4 series with the backing of the ADAC Junior Team. Notably, she becomes the first female driver to receive support from the ADAC and DMSB program, aimed at nurturing emerging German motorsport talents.
ADAC will continue its commitment to developing future racing talents in 2024 through the ADAC Formula 4 Junior Team's participation in the Formula 4 France series. In collaboration with the FFSA Academy, selected German drivers, including Mathilda Paatz, featuring a total of 21 races across seven race weekends.
Her early career
A distinguished member of Fernando Alonso's junior team, Mathilda Paatz has already showcased her progess in the Champions of the Future Euro Series. Securing a notable third place in the ADAC Kart Masters, and representing Germany at the FIA Motorsport Games.
Selected as one of the Senior finalists for the Girls On Track – Rising Stars program, Paatz recently underwent on-track tests in the F4 car at Franciacorta in September. Her impressive performance has positioned her as one of the four finalists vying for a coveted spot in the prestigious Ferrari Driver Academy.
Mathilda Paatz in French F4
After additional tests in the F4 car, Paatz is now set to make her racing debut, marking her inaugural year in car racing. Her focus will be on adapting to the tracks and mastering the Mygale chassis. The FFSA F4 series, organized centrally by FFSA, ensures equal opportunities and transparent costs for all drivers, setting the stage for an exciting and competitive season.
Expressing her anticipation for the upcoming season, Paatz stated, "At the moment, I'm looking forward to my first year in a Formula 4 car. I don't put any pressure on myself and try to gain as much experience as possible in the first season."
Details regarding the calendar for the 2024 FFSA F4 season will be disclosed in due course.