"A chat with Emerson Fittipaldi" by Giulia De Ieso, Giulianna Faliero and Francesco Maneo
A hat covers his head and his posture is stooped. When we ask Emerson Fittipaldi for a brief interview, he nods: 'OK, but let's make it quick, unfortunately I have little time'. The Brazilian welcomes us into his motorhome. Helmets, racing suits, T-shirts. On the shelves there is everything a driver needs for the weekend; only LED lights light up the box. The emotion is almost overwhelming, while one of the legends of motorsport, a world champion, 22 victories and 65 podiums, smiles and observes us in silence, with curiosity.
And questions come up on their own.
What is it like to see younger generations approach motorsport?
"It's great to see all these kids who have the dream of making it to Formula 1," Emerson reflects. "In Italy, which is a very important centre for young people, from karting to Formula 1, very talented drivers come from different parts of the world. There are so many categories, so many good circuits and good teams: this creates a 'ladder' on which each step is built, to get to Formula 1."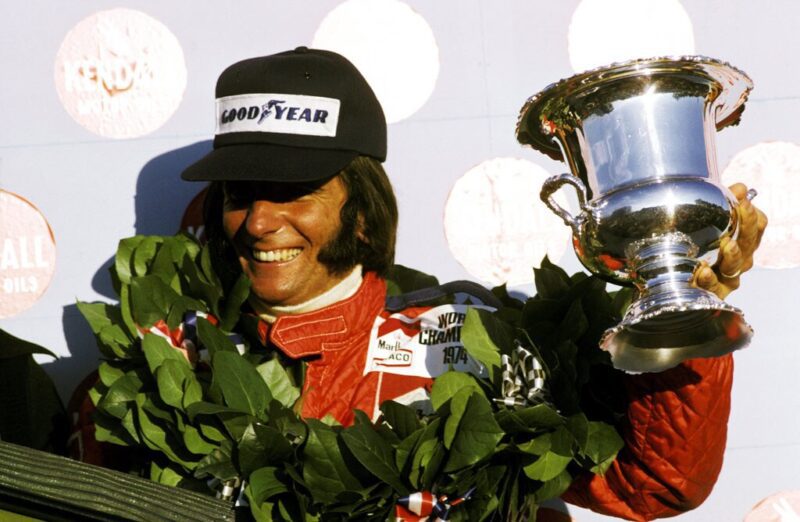 "This category (the FRECA, ed) is very difficult to drive, because the cars are not balanced, so the drivers can learn more. Nowadays with all the electronics, kids from when they are 6/7 years old in karts start to approach telemetry". Fittipaldi keeps thinking, and shakes his head every time he repeats the words 'analysis, data, information'. "You must have a clear perception of the numbers and learn all this information, which becomes more and more after practice and racing. (The drivers) are now always meeting up with the engineers after the results of a race, with all the numbers to analyse."
And he's right, Formula 1 has changed incredibly much in the past few decades…
"It's incredible, it's so different from my reality". And when Fittipaldi thinks back to the years when he was a protagonist in Formula 1, amidst trophies and a very few precautions, something rekindles within him, while his mind goes back to his memories. "In my era, the number was the driver's goal, the only data that could be referred to the team, to the mechanic, to the engineer. Now everything is collected by computers and every lap, every centimetre is new information, the challenge for today's young drivers is all analytical. Certainly having intuition in driving is important, but the learning part is very demanding."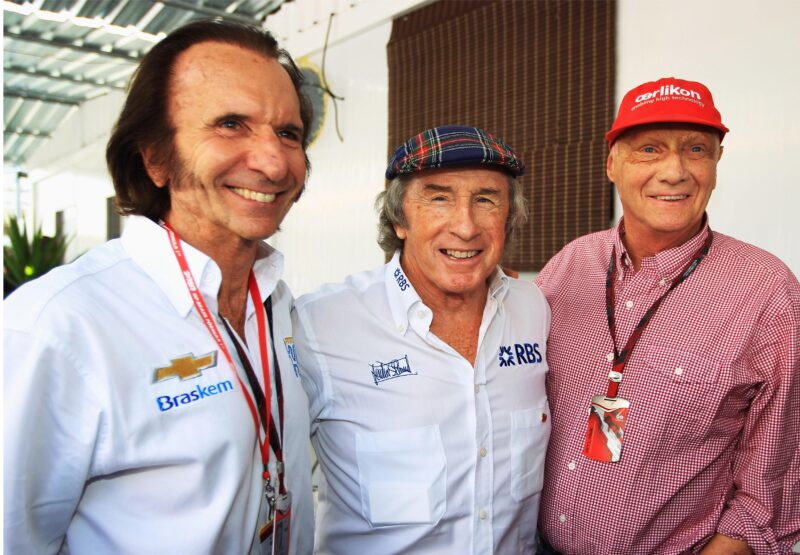 "Motorsport is beautiful, but it is very difficult and complex, with a lot of different circumstances. Especially now that the guys have a lot of adjustment options, in tyre pressure for example. There are so many options also to understand the development of the car which is very important, it's not enough just to drive.*"
Then he turns and looks at Emerson 'Emmo' Fittipaldi Jr.'s helmet, resting on a shelf in the motorhome: "My son also chose to follow the sport. I asked him, 'Why don't you play football? Why don't you play tennis, where you only need a racket?".
The way of experiencing the paddock has also changed so much (TV series, social media, etc.). Some people think F1 is losing its DNA by adding, for example, sprints. What do you think about that?
"In Formula 1 every year there is some technical development, with the attempt to find the best solution for your team. With technology, development has gotten much faster. The new owner of Formula 1, Liberty Media, wants to make a show of the sport… and that's beautiful."
Emerson's eyes sparkle, all the love he has for the sport can be heard in his voice, as he expresses an opinion that goes against the grain: "They produced a good show (Drive to survive, ed.) on Netflix: American girls are watching the series, so from a 'niche' audience, passionate about racing, it is reaching a different kind of audience in America".
"The female audience has grown a lot in percentage because now you can see the drama, which you don't usually see, the human part of a very difficult sport. Liberty Media does a beautiful job and this year the cars are closer, there is a new regulation for 2026. Formula 1 will always be Formula 1."
Would you have liked, when you were racing in the 1970s, to have had all the attention that drivers have now?
"I would certainly have liked to see all the extra information that is there now. It brings the drivers much closer to the team and makes the work easier."
Emerson then nods, smiles and looks us straight in the eye. "But, for example, imagine all the information that is now in a steering wheel and all that a driver has to adjust in one lap: it is a very difficult job, a very different challenge, but Formula 1 is and will always stay beautiful!"